PhD Programme
 The IQCE programme offers comprehensive multidisciplinary course programme with a large choice of topical research-related courses in health economics taught by European-wide specialists in the field.
Mandatory employability training courses are tailored for different stages of the PhD that equip with transferable competences and complementary employability skills,
Active career-planning includes regular sessions with professional career counselors and explicitly providing training to qualify for different career paths.
Besides excellent research training the programme provides a strong link to health policy and practice through involvement of private sector participants in courses and workshops as well as through secondments and joint supervision.

This project has received funding from the European Union's Horizon 2020 research and innovation programme under the Marie Skłodowska-Curie grant agreement No 721402.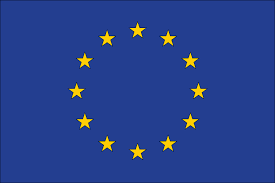 IQCE Course Programme 2017
IQCE COURSE PROGRAMME 2017
IQCE Course Programme 2018
IQCE COURSE PROGRAMME 2018
Main Training Events & Conferences
Date
Place
STATA, Dr. Matthias Bäuml
10.-12.1.2018
Hamburg
SAS, Prof. Dr. Stargardt/ Dr. Simon Frey
15.-17.1.2018
Hamburg
Performance measurement an multilevel modelling, Dr. Nils Gutacker/ Dr. Noemi Kreif
18.-22.1.2018
Hamburg
Panel Data, Prof. Dr. Giovanni Mellace
23.-25.1.2018
Hamburg
Experimental design, Aleksandra Torbica
19.-22.3.2018
Milan
Survey design and effectiveness research, Prof. Dr. Job van Exel, Prof. Dr. Werner Brouwer, Dr. Arthur Attema
14.-16.5. 2018  
Rotterdam
17.-18.5.2018
Rotterdam
17.-18.5.2018
Rotterdam

Economic evaluation and quality of care, Dr. Maiwenn Al, Prof. Dr. Werner Brouwer

22.-23.5.2018
Rotterdam
Attend and present at the European Health Conference, EuHEA Conference 2018 (July 2018) 
11.-14.7.2018


Maastricht
Measuring quality of care using administrative data, Prof. Dr. Jonas Schreyögg/ Prof. Gary Young/ Prof. Dr. Eva Oppel
17.-19.9.2018
Hamburg
Defining and measuring patient satisfaction:
current issues and concepts, Prof. Dr. Eva Oppel
20.-21.9.2018
Hamburg

Risk adjustment methods for quality of care outcomes with administrative data, Prof. Dr. Marco Caliendo/ Prof. Dr. Tom Stargardt

24.-26.9.2018
Hamburg
Communication and presentation skills, Julie Stearns
27.9.2018
Hamburg
IQCE Course Programme 2019
IQCE COURSE PROGRAMME 2019
IQCE Course Programme 2020
IQCE COURSE PROGRAMME 2020
| | | |
| --- | --- | --- |
| Main Training Events & Conferences | Date | Place |
| Research in progress workshop (2 days) | May 2020 | tba |
| Individual career counselling, Dr. Margarete Hubrath | | tba |
| Results workshop | | tba |
| Attend and present at the European Health Conference, EuHEA Conference 2020 | July 2020 | tba |